The snowman is one of the symbolic things associated with Christmas and the winter season.
Whether you have real snow to make real snowmen, or make snowman crafts, it's a wonderful activity to do for parents and their kids to spend the afternoon together during the winter days. Here we have numerous ways to make snowman crafts to share with you. What you need are only a few common supplies that you can find in your homes or purchase at the dollar store.
No-Sew Sock Snowman Craft

DIY Sock Snowman Ornaments

Handmade Pom Pom Snowman

DIY Geometric Paper Snowman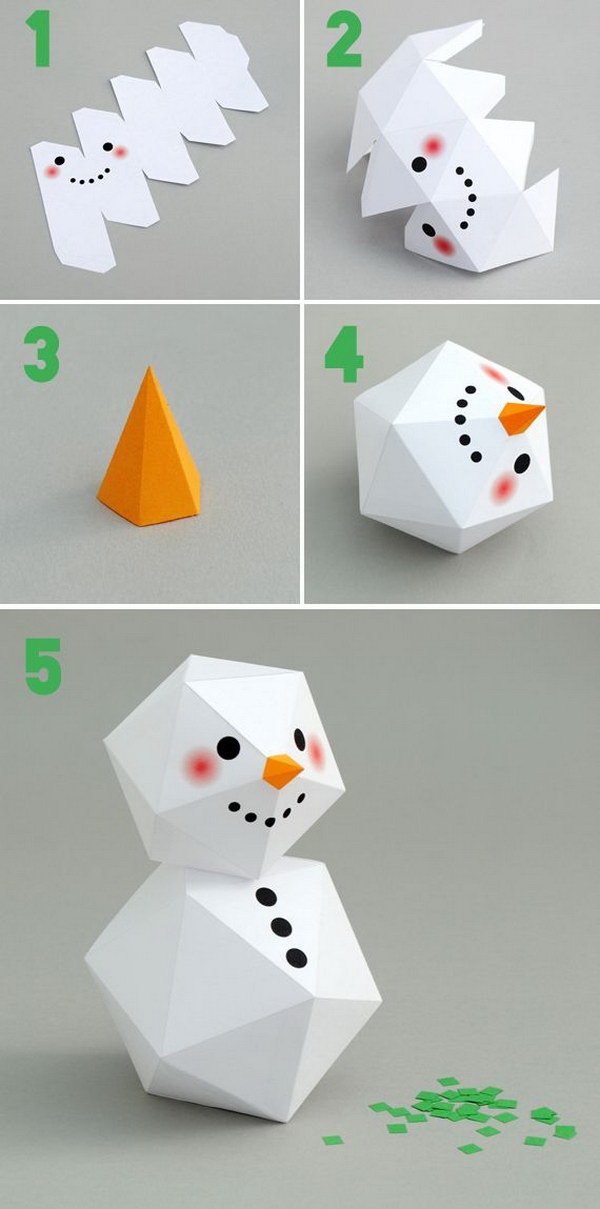 DIY Snowman Mason Jar Light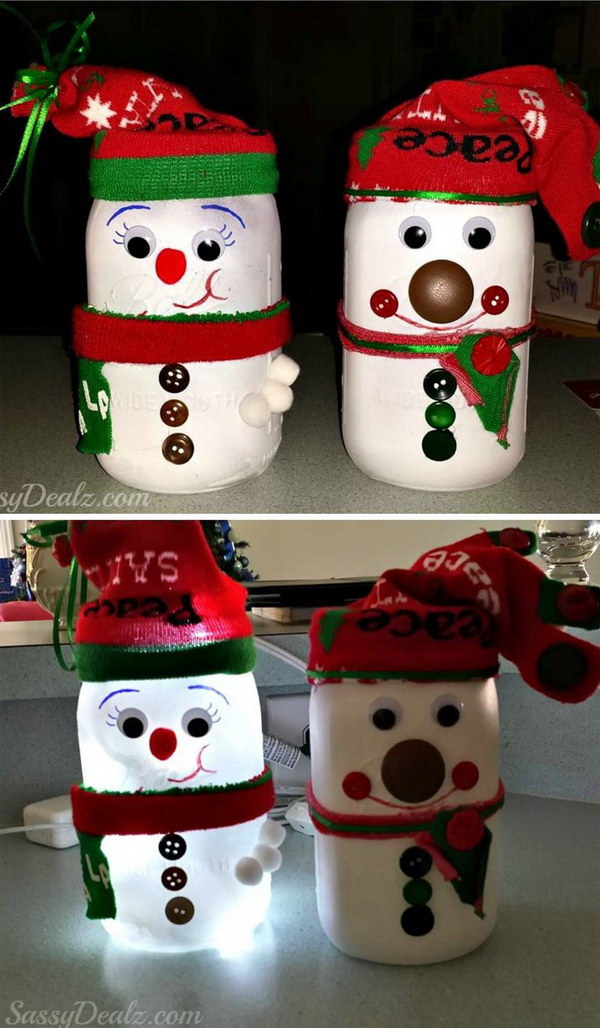 DIY Snowman Painted Wine Bottles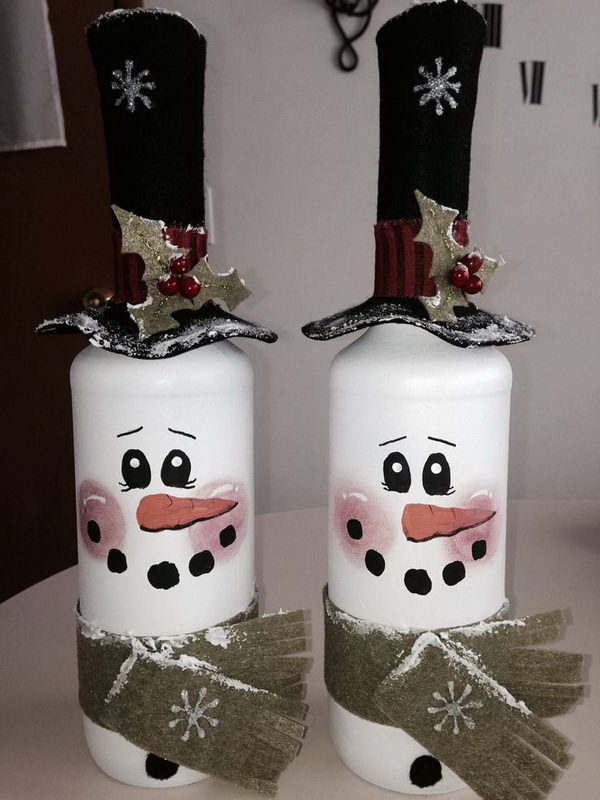 DIY Cute Paper Snowman Gift Tag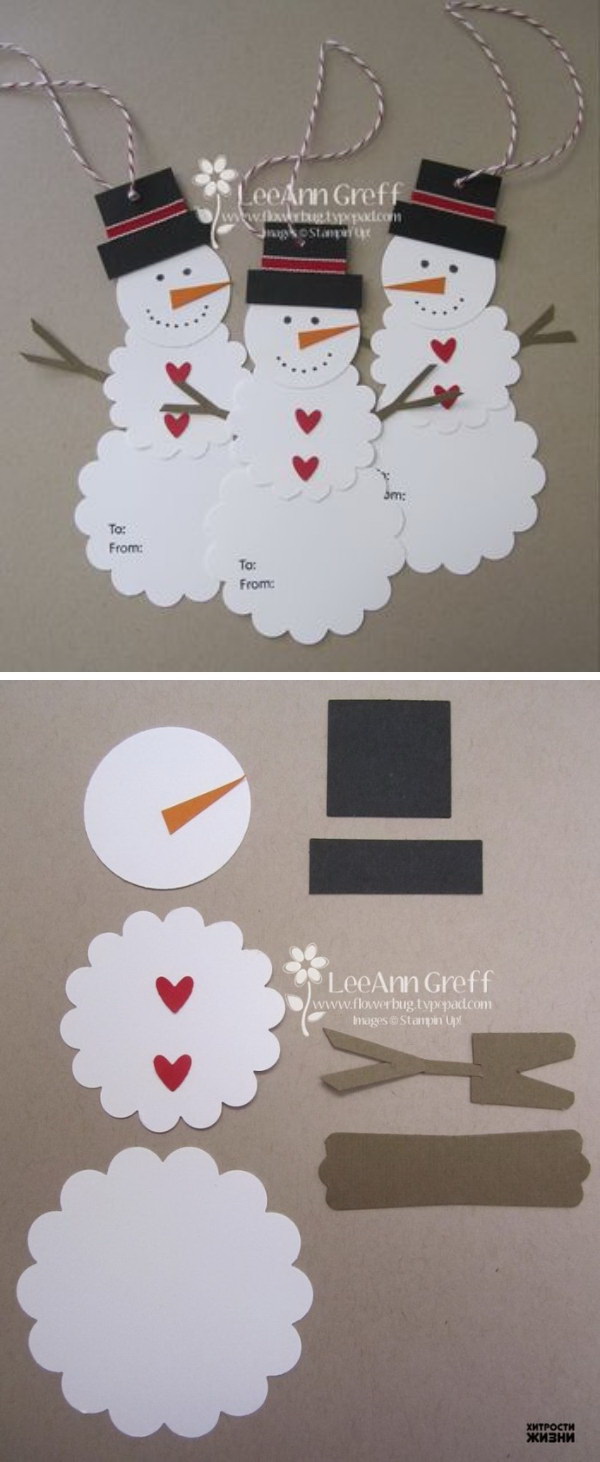 Customize your holiday giving gifts with these cute snowman gift tags. Free templates via flower bug.type pad.