Dollar Store DIY: Industrial Farmhouse Storage Drawers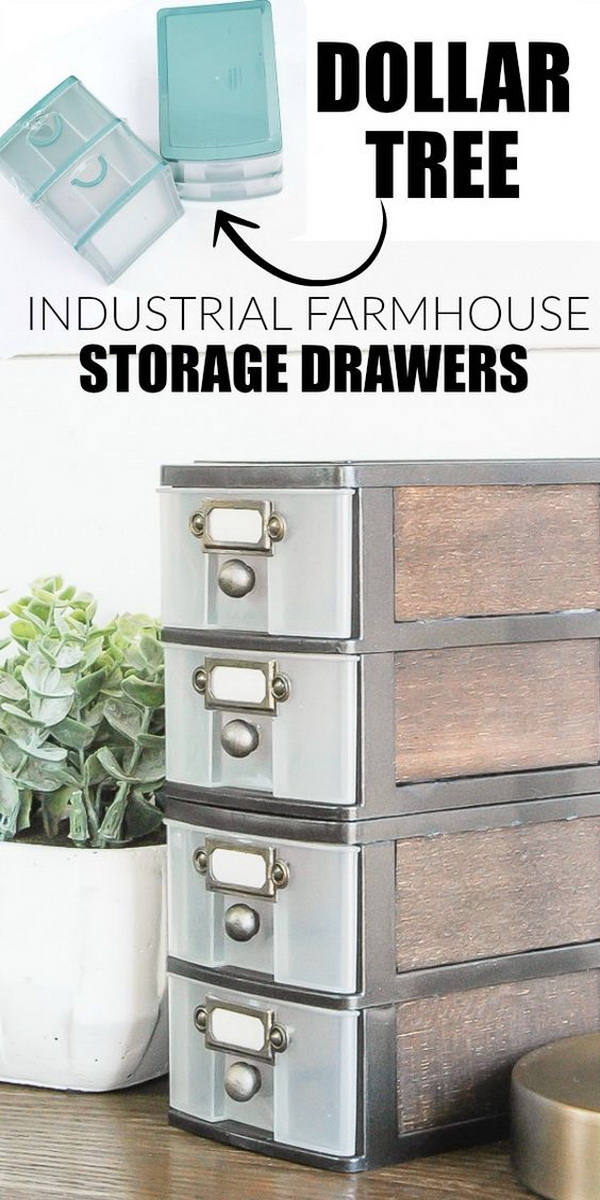 Farmhouse decoration style also calls as cottage, rural-style decor or vintage style decor. It draws much of its design from nature, showcasing the beauty of earth's bounty. It makes your home more original. Farmhouse style with rustic accents throughout your home works with any style. It can be very cozy and rustic, elegant and shabby-chic and adds cozy warmth to your whole home. Farmhouse style uses a lot of wood, natural fabrics and brick, and it has a cozy, homey feeling. Reclaimed woods and restored pieces are commonly used to create this unique decorating charm.
If you are tired of a home that looks so luxurious or lacks personality and warmth, the cozy appeal of farmhouse decorating is something you may want to consider, whether you live in the country or the city. There is nothing quite as warm and welcoming as an old farmhouse.
Farmhouse decoration style is easy and not very expensive to achieve. Accessories and accents for the farmhouse decorating don't have to cost a fortune. There are many tings you can do on your own or just repurpose or recycle the old items around home to get this rustic and relaxing feel you want for your farmhouse. All it takes is a few creative ideas.
Here we have tons of DIY projects and inspirations for your farmhouse decorating. Take time to read over it and start to give your home decor a new and natural warm look with these creative ideas.
DIY Round Wood Framed Mirror

DIY Wood Valance and Dropcloth Curtains

DIY Farmhouse Inspired Wood Picture Frames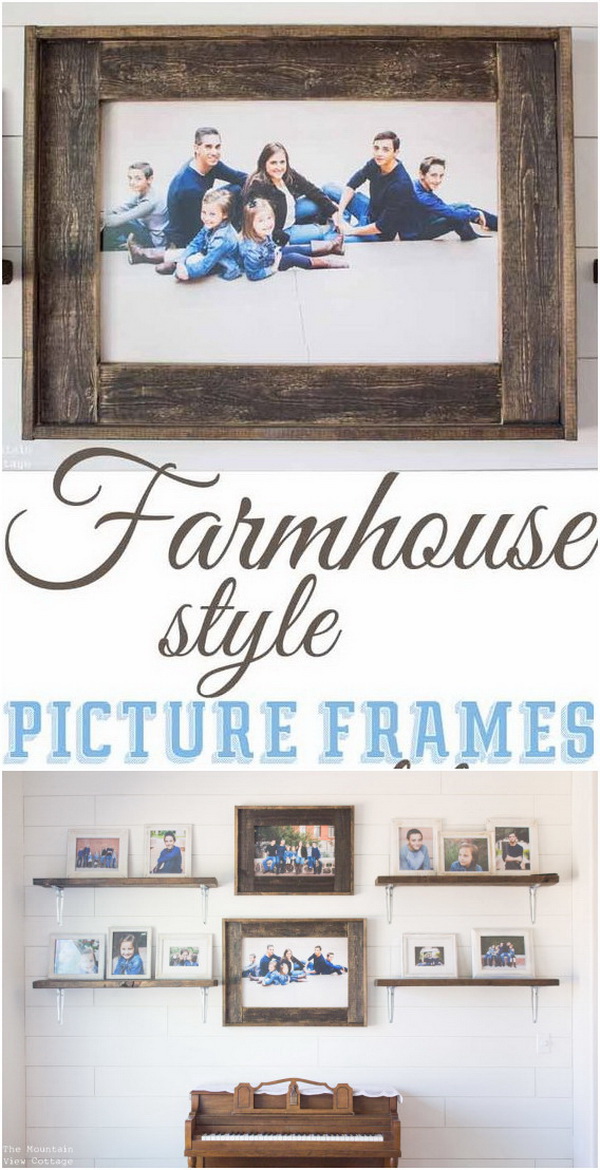 DIY Rustic Chalkboard Window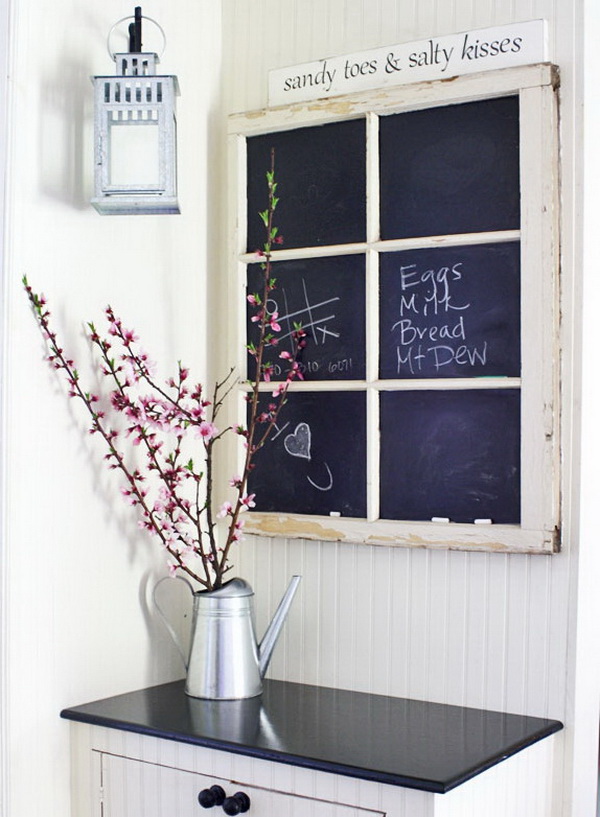 DIY Painted Canvas Farmhouse Sign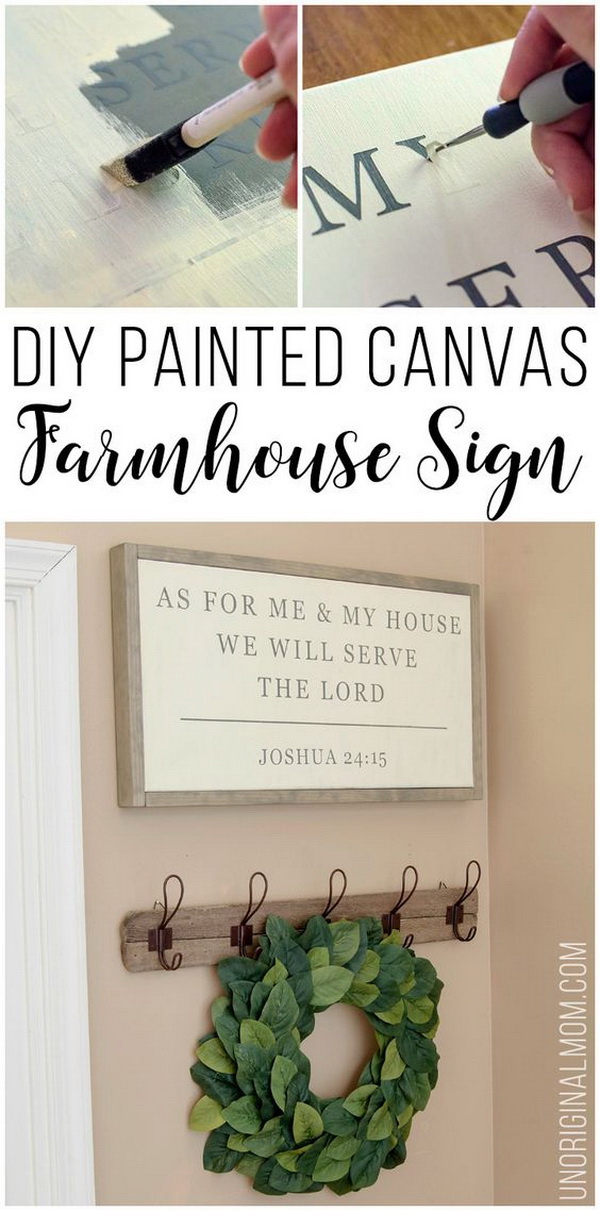 DIY Wood and Wire Baskets Wall Organizer

DIY Tree Trunk Side Table

DIY Farmhouse Shelves

DIY Wood Box Centerpiece

Pottery Barn Inspired Round Jute Placemats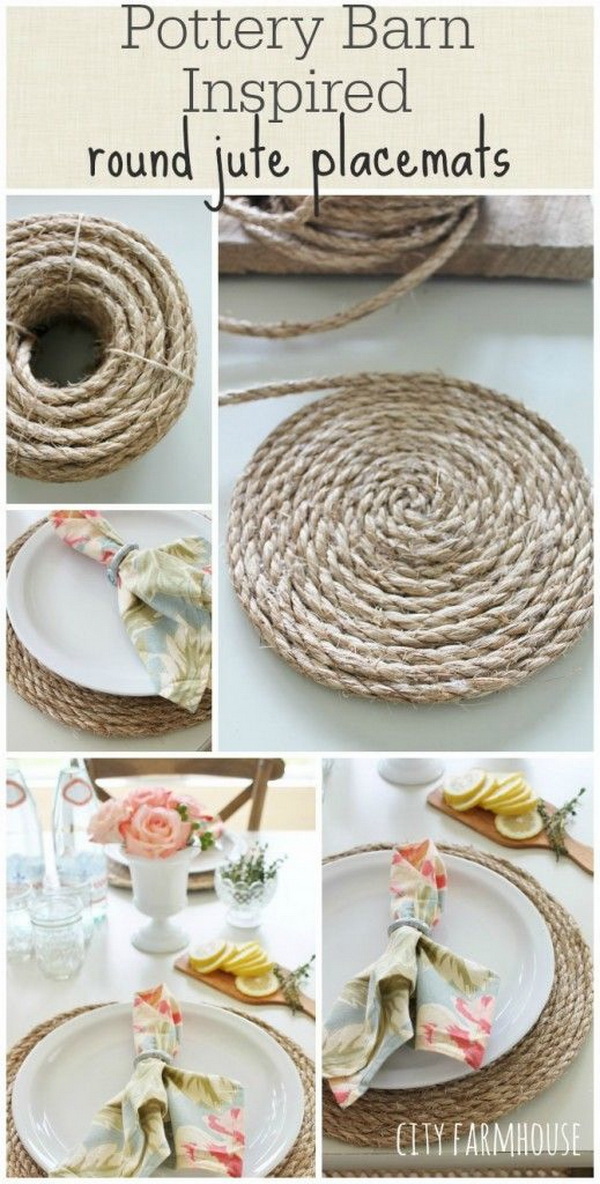 Farmhouse Media Cabinet
Farmhouse Style Revamped Ceiling Fan Blades

DIY Farmhouse Style Burlap Table Runners

Easiest Ever DIY Flower Box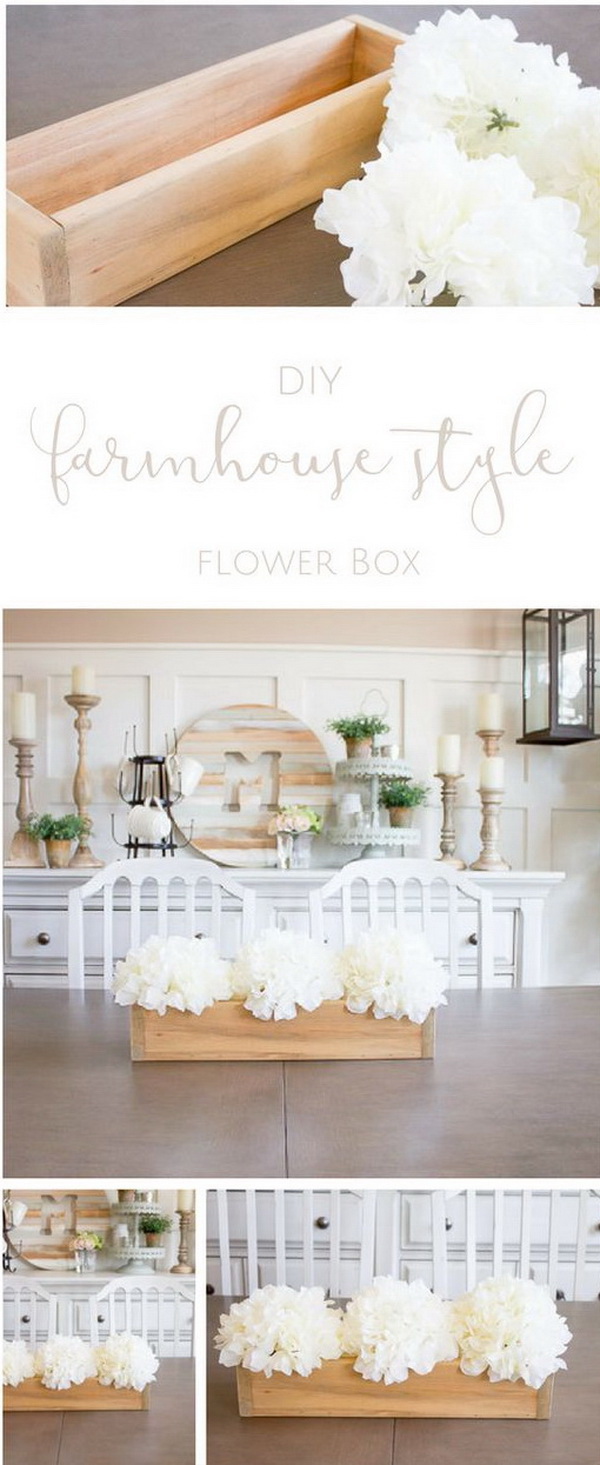 DIY Farmhouse Chalkboard
Spray Paint Thrift Store Dishes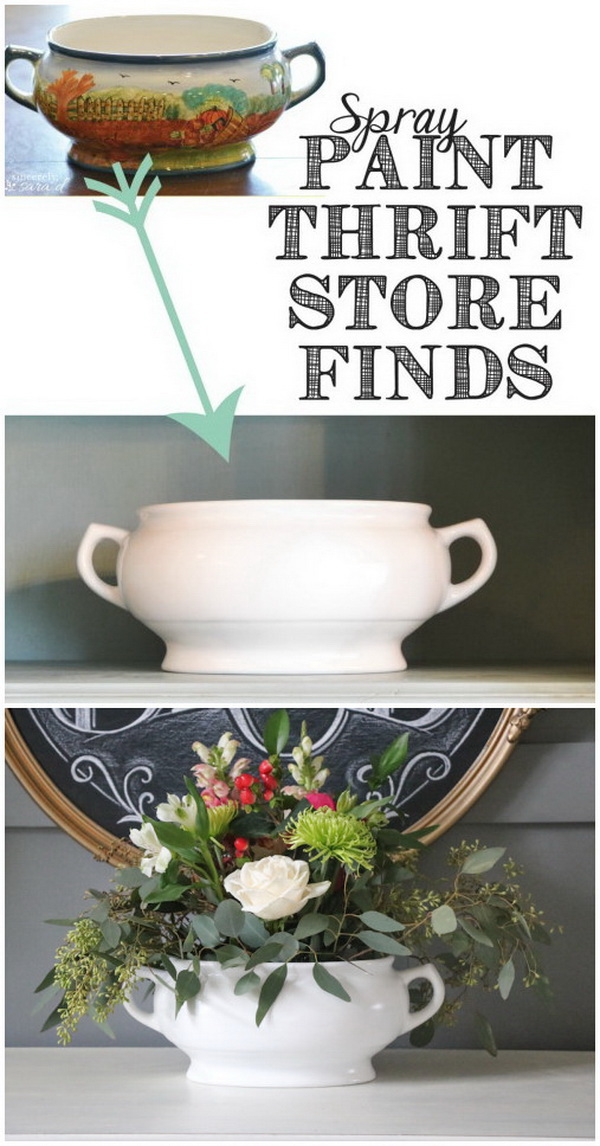 Mason Jar Bathroom Storage

Image Transfered Wood Home Sign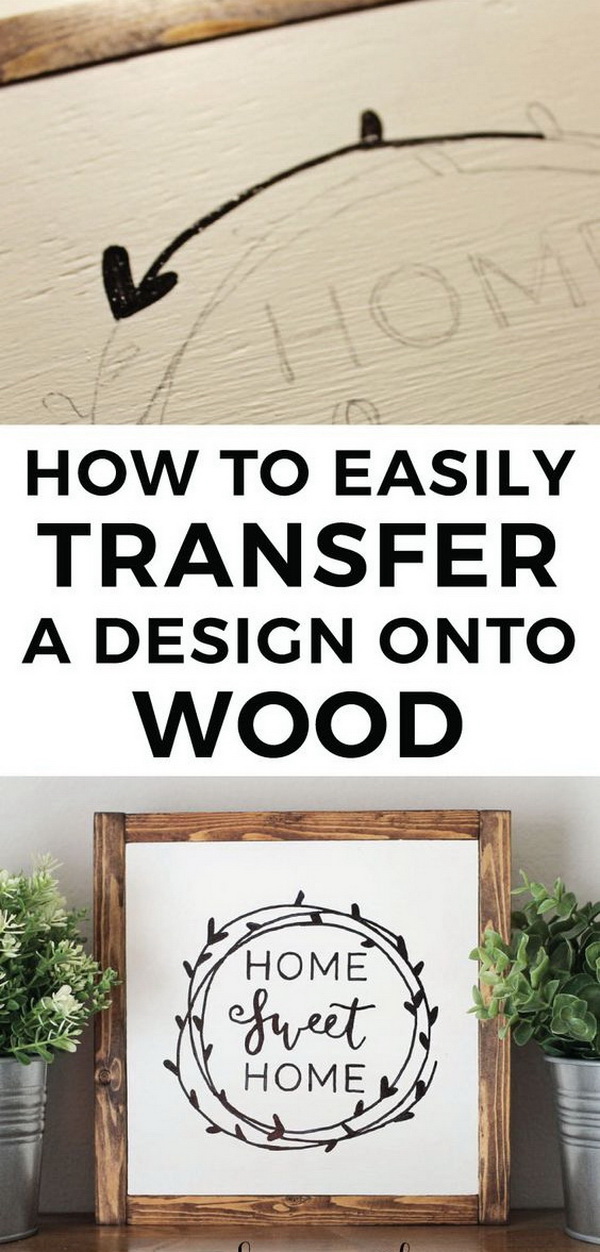 DIY Wood Floating Shelf

Farmhouse Flair DIY Wood Storage Shelf